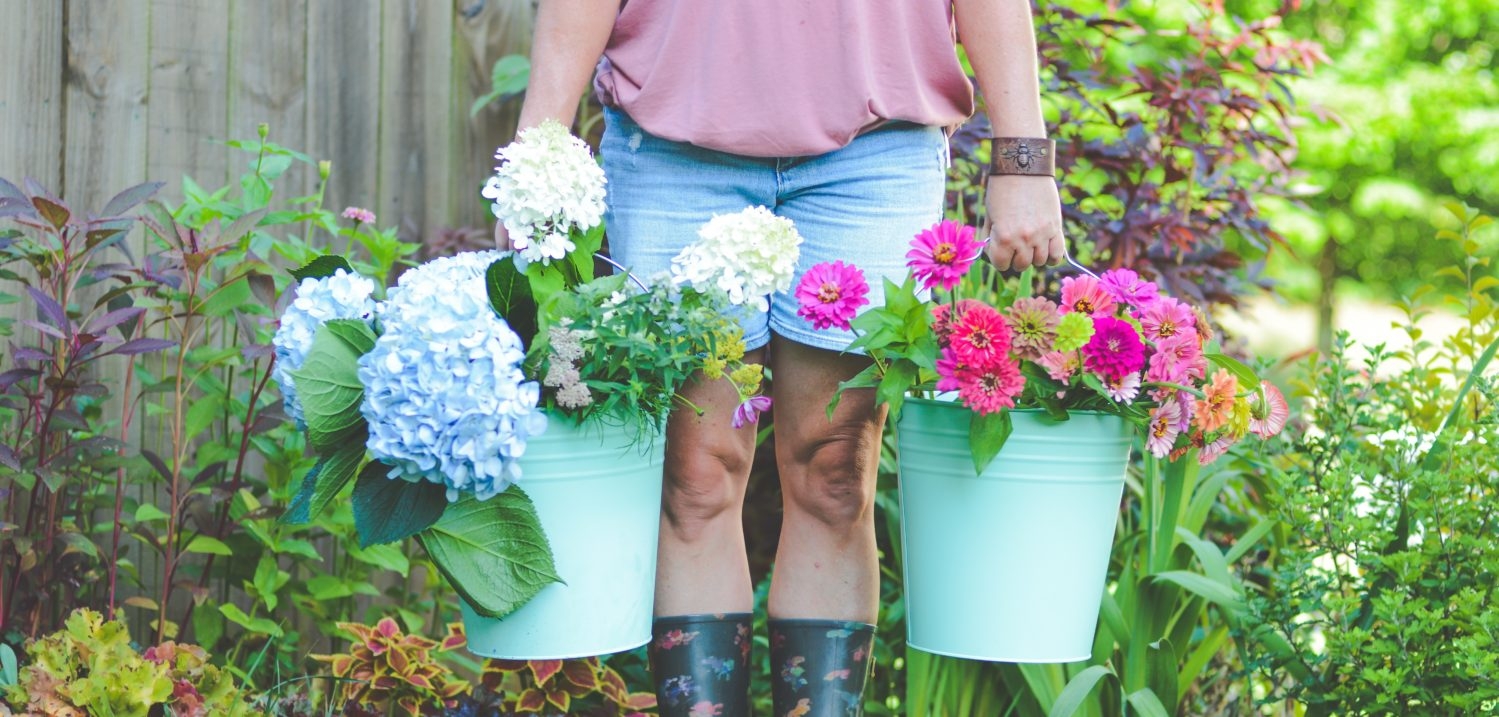 My name is Kristy Nerness and this is the home for my boutique flower business in Huntersville, NC.  I have always loved gardening and once we moved to a house with a big yard, I couldn't wait to fill it with flowers.  What started out as a fun hobby, became more when my daughters (Jessica McDowell and Amanda Nerness) began their photography business, You Make Me Shutter,  and found that many of the clients wanted floral crowns or bouquets for their photo shoots, and they asked if I could help provide those.

My biggest passion is finding new and unique flowers, old heirloom flowers, beautiful smelling garden roses, and flowers you don't find in the grocery store or wholesale markets.   I love experimenting and am constantly adding new flowers so I can try new things.
To date, I have over 50 rose bushes in my collection and am so excited to watch them mature and be able to share lots of unique blooms! Peonies, vines, beloved annuals, and perennials get added every year as I try to find whats grows best here locally in North Carolina.
One of my favorite flowers are the heirloom mums that bloom and fill the garden with color October through November.  Its the last bit of color before the garden goes to sleep, and their blooms are truly unique.
Follow along with my Instagram (@BlossomAndBranch) to see what is currently blooming. I plan to continue the Florist Garden Series to share what blooms each month here in NC.  You can also click on the Seasonal Flowers drop down menu at the top of the blog to see posts for each season – Spring, Summer, and Fall.

Are you a Florist or Designer in the area?  Check out this post on wholesale buckets from my garden.
Looking to find out more information about Flower Crowns and pricing?  Check this post.
I try to do all my projects using flowers growing in my garden or found at local farmers markets.  Usually this means I can do projects from March till about early November.  I love to collaborate, so contact me if you have a project in mind or drop me an email at Kriszn@aol.com.
Thanks for dropping by!


Save
Save
Save
Save
Save
Save
Save
Save
Save
Save
Save
Save
Save
Save
Save
Save
Save
Save
Save
Save
Save
Save
Save
Save
Save
Save
Save
Save